Winter Appeal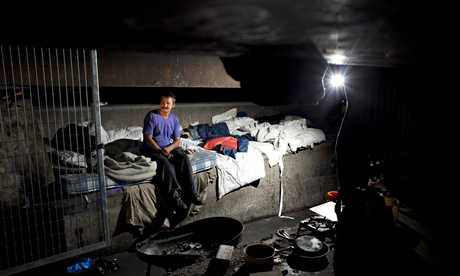 Winter is a difficult time for many people, but especially for those sleeping rough. The weather is changeable, and the nights are longer. At the peak of winter, it will be dark by 4pm. We all know our summer is over and the cold is here. And they know it too.
We serve more breakfasts at this time of year, give out more clothing and just can't keep up with the requests for blankets and sleeping bags.
Because of this pandemic there will be far more people sleeping on our streets this winter and far fewer services available. Just getting a hot meal each day is going to be very difficult, if not impossible for some people. The Whitechapel Mission will be open every day through this winter and we are expecting to be serving hundreds of hot meals every day. Many people come to us because they are living on the streets or have become homeless through family breakdown, violence, poverty or discrimination and now because of losing their accommodation due to the pandemic. Others may be unfairly threatened with eviction, or living in property that is damp, dangerous or overcrowded.
Your donations to The Whitechapel Mission help transform lives! It is financial contributions and donated goods and services that make it possible for The Whitechapel Mission to provide help and hope to the homeless and poor of London. There are many ways for you to donate and help bring about life transformation in men and women in London.
Please make a donation now and support our work this winter.